Celebaby: Kelly Clarkson Wants A Baby Now!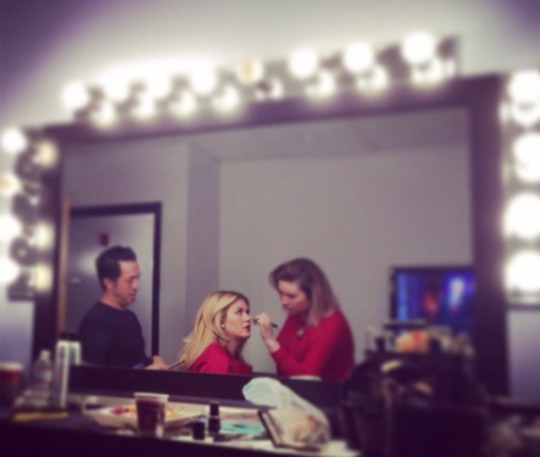 Kelly Clarkson has shared with the world that she is ready to become a mum.
The American singer appeared on the Jay Leno show this week and let slip that she and husband Brandon Blackstock are looking forward to becoming parents.
Before the show, Kelly shared this snap of her getting ready to go on air, along with the caption:
"About to Leno it up!"
On the subject of getting pregnant, she confessed:
"I'm like now! Practice makes perfect!"
Kelly is step-mum to Blackstock's two children and recently said of the experience:
"I have a 12-year-old and a 6-year-old now after being single for six years! We all live together and everything, it's so different, but it's perfect. They're awesome and I actually really dig the mom thing."
Kelly has an album of Christmas songs, called Wrapped in Red, out now.
Wonder if Santa and the elves might bring her a baby this year?