Celebaby: Jessica Simpson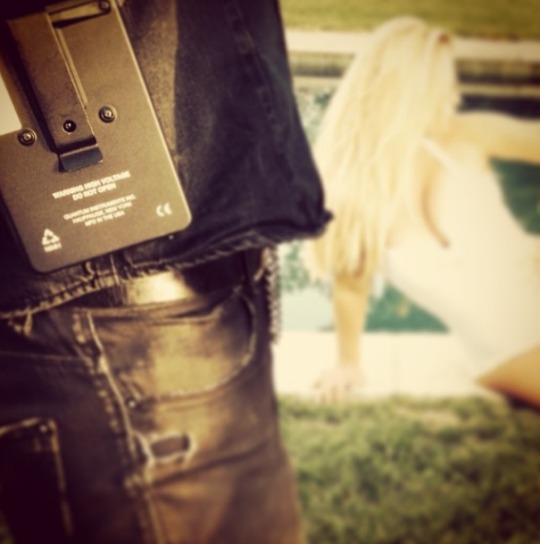 Jessica Simpson has taken to Twitter to share a snap of her latest shoot for her clothing range, the Jessica Simpson Collection.
The Huffington Post reports:
"Jessica Simpson retweeted a picture of herself rocking a sexy swimsuit on Twitter Friday (Nov. 15). The singer-turned-fashion mogul, who welcomed her second child, son Ace Knute, in June, posed in the one-piece during a photo shoot for the Jessica Simpson Collection."
Jessica and partner Eric Johnson have two children, daughter Maxwell, 19 months, and son Ace Knute, who was born in June.
Jessica is a celebrity spokesperson for Weight Watchers, and she lost 70 pounds after giving birth to her first baby. She also tweeted a happy snap taken while shooting her latest campaign for Weight Watchers, and gave an interview to Tumblr's MomFeeds blog in which she explained why she's back banging the drum for Weight Watchers once again:
"When I had Maxwell I gained a lot of weight. More than I thought I would. And when it came time to try to take it off, it felt overwhelming. Stepping on the scale and seeing that number was really scary. With a toddler on the run and an infant to look after, I knew I needed a plan that's simple and fits into my life along with the support that's so important to my success. I know Weight Watchers works so I got on the plan again."
Plan or no plan, we think Jessica looks fab.