Celebaby: Ivanka Trump Has A Baby Boy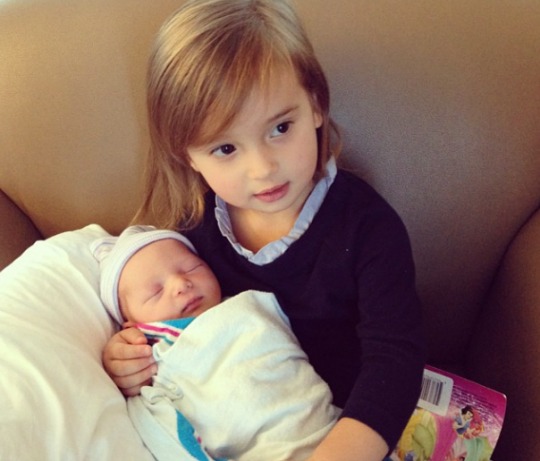 Ivanka Trump, daughter of Ivana and Donald, has given birth to a baby boy.
The American businesswoman is already mum to a little girl, Arabella, and the couple have named their new son Joseph Frederick Kushner.
Ivanka posted this adorable snap on Instagram of little Arabella with her baby brother, and shared more pictures with her fans via her Tumblr page.
The happy new mum has been busy tweeting about the joys of new parenthood, too. She announced the arrival of little Joseph on Twitter, saying:
"With love we welcome our son, Joseph Frederick Kushner, visit tumblr to see some pictures!"
She later followed that up by adding:
"Arabella is at home with her grandmother practicing her swaddle before her little brother comes home!"
And speaking of swaddling, it seems the new baby is a fan, as Ivanka also tweeted:
"Having a baby is definitely easier the second time around. #Iknowhowtoswaddle"
But despite having time to tweet, Ivanka clearly still has her hands full with two children, as she later added:
"Whoever said sleep when the baby sleeps never had a baby and a toddler!"
Congrats to Ivanka, Jared and Arabella on the arrival of little Joseph!