Celebaby: Fergie's Baby Shower
[caption id="attachment_84482" align="aligncenter" width="540" caption="Twitter.com/Fergie"]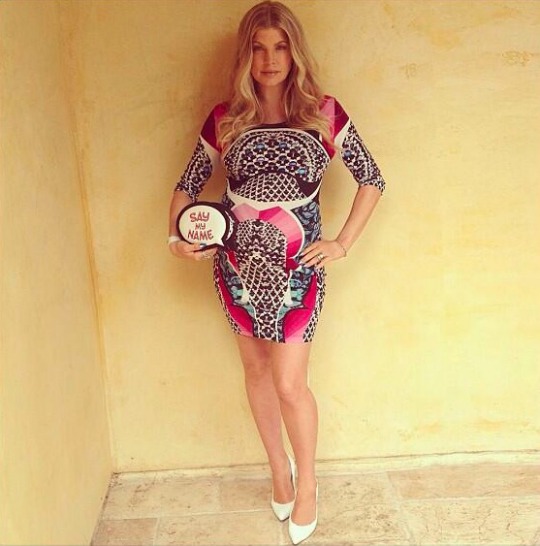 [/caption]
Fergie of the Black Eyed Peas is with child.
The singer / songwriter is expecting her first child with her husband (actor Josh Duhamel) in September, and on Sunday her friends threw her a baby shower at LA's upmarket SLS Hotel in Beverly Hills, according to People magazine. Celebrity guests included Molly Sims and Kelly Osbourne.
Fergie took to her Twitter page to tweet this cute snap of herself at her baby shower, complete with appropriately-themed clutch handbag.
The event, which had an unconventional 'Gayby shower' theme, follows the news that the couple are expecting a baby boy. In a recent interview with People magazine, Josh had this to say about his expectant wife:
"I'm really actually proud of my wife and how she's handled it all. She's really taking care of that little thing in there," he says. "Everything is on track and it looks like we're going to be okay to have a healthy baby."
Top marks for that Daddy-in-training!