Celebaby: Welcome Eli Evans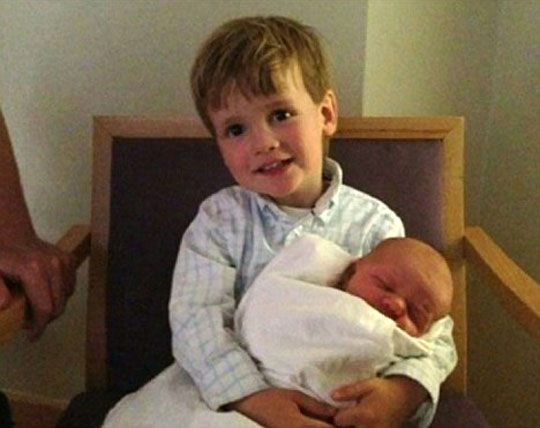 We have some new baby news today - Chris Evan's and his wife have welcomed their second son into the world and named him Eli.
He arrived at almost 5am yesterday morning and weighed a, not too big-not-too-small, 7lbs 13oz (although that would be quite big enough for me, thanks!) - Chris had to make a dash back from Wales when he was told that Eli was on the way and had this to say, when he called into his Radio 2 show on Friday morning...
"Once upon a time there was a silly radio DJ who went to wales when his wife was four days overdue with their second child, thinking that mummy and baby might hang on until he returned from the fantastic 500 words short story final in Hay.  But of course he was completely wrong as usual and two hours after he arrived he had to beat a hasty retreat to get back to London in time which he did just about."
Imagine if he'd missed the birth, oooooh he would have been in big trouble!
Chris and his wife, Natasha already have a three-year-old son called Noah and Chris has a daughter, from a previous relationship, in her early 20s.
Mum, baby, brother and father are all doing well and I'm sure we'll have lots more news on young Eli for you in the coming weeks; congrats to the Evans family!