Celebaby: Claudia Schiffer Pregnant, And Zoe Ball Has A Baby Girl
At last, the celebrities out there are obliging me with birth announcements, giving us plenty to gossip about here on the Celebaby page at Play Pennies. (Fo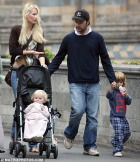 r a while there I was a bit worried I was going to have to start posting about celebrity puppies, in lieu of babies. Phew!)
The latest news in the world of celebrity parents is that supermodel Claudia Schiffer is with child. Claudia is married to British film producer Matthew Vaughn, and the couple already have two children Caspar, aged six, and Clementine, five.
Claudia is five-and-a-half months pregnant and due in May. Confirming h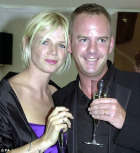 er pregnancy, she said: 'We are delighted with the news and can't wait to add to our family.'
In other Celebaby news, Zoe Ball has given birth to a little girl.
The baby, named Nelly May Lois, was born on Thursday afternoon weighing an impressive 8lbs. Zoe's spokesperson  described Zoe and husband Norman Cook as the happiest parents ever. Ahhhh.