Celebaby: Matthew McConaughey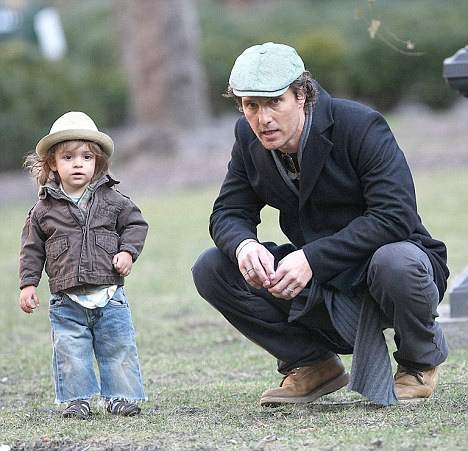 Behold the cuteness! And the baby's pretty lovely, too...
Sorry. Ahem. Matthew McConaughey was papped this week out and about in New York City with son Levi, 20 months.
According to People magazine's Celebrity baby blog, Matthew recently told US talk show host Jay Leno;
"Levi is into everything. You don't go out and walk in the backyard and daydream for five seconds or they're on top of the house... Levi's going to be an astronaut because he's alwa

ys like air traffic control. From a bird to a plane, sun, moon, cloud, everything in the air."
The family are in the city while Mum Camila Alves promotes her role as host of the hair styling reality TV show Shear Genius. While she did the press rounds with Levi's little sister, baby Vida, and Camilla's Mum, Matthew and Levi took to the zoo, stopping only to refuel along the way.