Celebaby: A Bittersweet Baby Announcement From Kelsey Grammar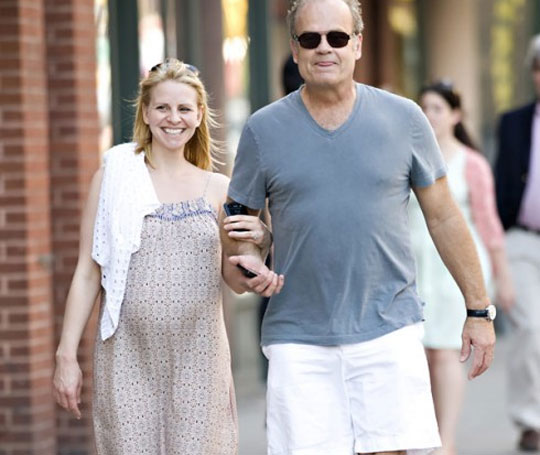 Amazing!  I felt utterly sure I'd told you that Kelsey Grammer - of Cheers and Frasier fame (I do love Frasier - well the programme, not actually the character Frasier!) - and his wife were expecting twins, but having searched through the Celebaby archives it would seem I haven't.
SO, Kelsey Grammer - of Cheers and Frasier fame - and his wife, Kayte Walsh have been expecting twins!
Yesterday morning, Kayte gave birth to a baby girl whom they've named Faith Evangaline Elisa; she weighed 6lbs 2oz and her father released this very emotional statement...
Early this morning Kayte gave birth to Faith Evangeline Elisa Grammer.  We are thrilled. She was 6lbs 2oz when she entered the world at 1am on the 13th of July in the year 2012. Mother and child are in excellent health.
We were ecstatic earlier this year, when we announced that Kayte was carrying twins. Tragically we lost the little boy shortly thereafter. This was not something we cared to make known publicly at the time.

It was unspeakably painful and we know that people will understand our desire to keep the news private then, as we know they will respect our privacy in this matter now. A glorious birth with a lingering sadness is ours today. 
We choose to celebrate the life that has been given us. We proudly introduce our Faith to the world today looking forward to the days ahead and the children yet to come."
Kelsey already has four children from previous relationships, aged 28, 19, 10 and seven years old.  He married Kayte in February last year and they renewed their vows in June that same year - that's got to be the quickest renewal of vows ever!
Congratulations, and condolences, to them both.