Celebaby: Bits And Pieces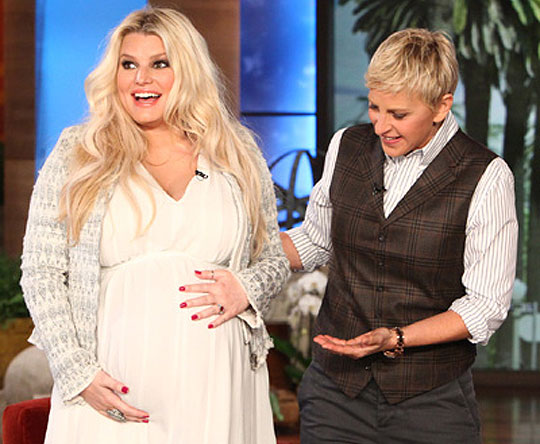 There's nothing major going on in Celebaby land at the moment; Jessica Simpson's still preggars, Drew Barrymore is still keeping mum as to whether or not she's expecting and new dad Ben Foden, has landed himself in hot water with fiancee Una Healy after a video of him dancing nude in a Spanish strip club during his stag party found its way into the public domain.
I'm looking forward to Jessica Simpson having her baby - then we might actually get some column inches devoted to other celeb' baby news because the latest Jessica Simpson 'this and that' is getting tedious.
However, if you're a Jessica fan then you'll be wanting to know that it's been reported Jessica has decided to have a c-section due to being utterly terrified of the pain of childbirth.
According to one of those loose-tongued sources, "The thought of going into labour scared her. She was so anxious, she was even breaking into cold sweats at night, Jessica has no tolerance for pain.
She even turned to hypnotherapy to calm her fears about it, but nothing was working. She desperately wanted to experience the joy of a natural birth, but decided to go with what made the most sense for her."