Celebaby: Alesha Shares First Baby Snap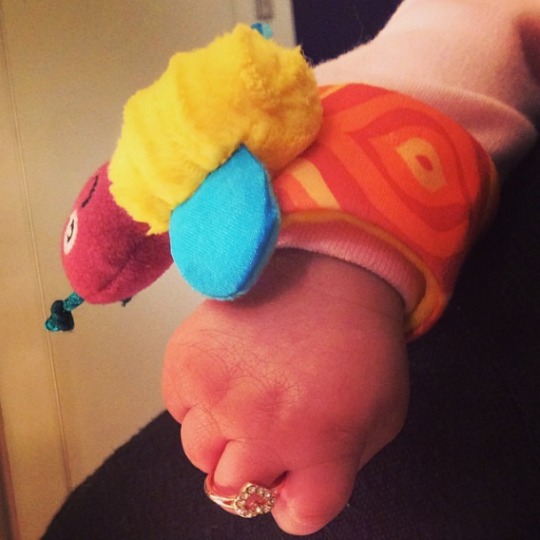 Alesha Dixon shared this cute snap of her 'blinging' daughter on Twitter.
The Daily Mail reports:
"But on Wednesday Alesha Dixon came out of seclusion to launch her first fragrance Rose Quartz and looked simply stunning in House Of Holland's starburst dress."

"Her appearance comes as she offered the first glimpse of her little one on Instagram sharing a picture of baby Azura's hand wearing a small heart-shaped diamond ring."

"Speaking exclusively to MailOnline at the event, new mum Alesha, 35, opened up about her daughter and her experiences of motherhood so far."

"Alesha told MailOnline: 'I have been fully in the mummy zone! She has become my world!"

"'She's only 14 weeks - she smiles all the time. I haven't shown her off yet, I try and keep [her] out the limelight as much as I can. I just want to keep everything balanced."

"'I don't like to be out there unless I need to be. I had some me time and stayed grounded, and now I feel energised even though I am a bit sleep deprived.'"
We reckon it's really refreshing to hear a celeb singing the praises of just being with her baby - rather than parading it on a reality TV show or posing up for oh-so-artfully-staged pics in a glossy mag.
Go, Alesha. Enjoy the mummy zone!