Celebaby: Gagging 'Order' for Jordan & A Lil' One For Lily
Writing about Jordan always feels like picking a scab or squeezing spots (apparently, I don't squeeze spots) - you know you should just LEAVE IT ALONE but there's something horribly satisfying about it!
Gagging order for Jordan

Now it's a shame that the law can't legislate for a permanent and total gagging order on Jordan/Katie Price. In the early days you could, if you tried really hard, admire the way she turned herself into a brand.
But these days everything she does is a bit like watching a wounded animal struggle and you just wish you could put it out of it's misery; utter agony. It's the kiddies I feel sorry for - all this kiss and tell, all the mud slinging, the desperate need to stay in the public eye even if it's for all the wrong reasons.
Luckily the kids won't have to read all about the truth behind the split between Katie and Peter in her latest book (yep another one that she didn't write herself) as she's had to take a lot of it out due to legal reasons and, as you can imagine, she's not happy about it!
"The autobiography is due out in October. It goes back to just after I had Princess, so there's lots to tell. People will be surprised. I'd like to say more of the truth but for legal reasons they had to take it out. I think it's unfair as it's an autobiography and I should be able to say what I think."
It's my birthday in October and, despite my love of books, this is one that I'll happily live without!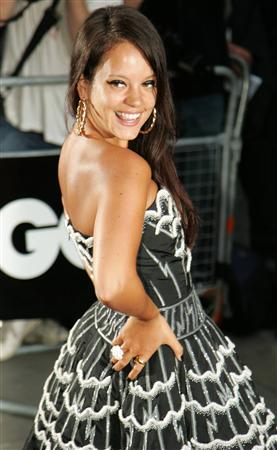 A lil' one for Lily
Lily Allen has never been shy about her wish to have a family of her own and on this occasion her wish has finally come true.
She's just announced that she's three months preggars with her boyfriend, Sam Cooper. Well not preggars WITH her boyfriend Sam Cooper, but with his baby - ohhh you knew what I meant!
"It brings me great pleasure to tell you that Sam and I are expecting our first child. It goes without saying that we are both absolutely delighted."
After a miscarriage in 2008 I'm sure she's metaphorically bouncing off the walls with excitement and I hope that all goes well for the next six months and that motherhood is everything she wants it to be.