Celebaby: Victoria Beckham Shares 'Good Luck, Mommy' Note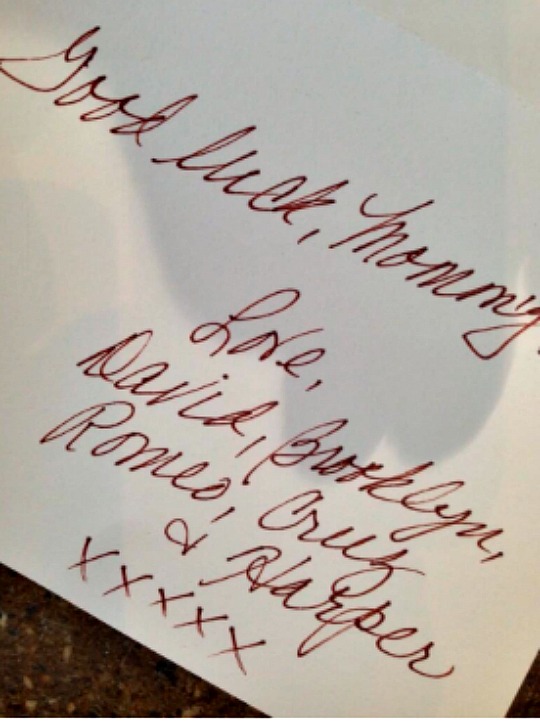 Ok, so I know you're not all big Beckham fans, but I can't help find the famous family fascinating.
And how's this for uber-cute... Victoria Beckham has taken to Twitter to share a sweet little love note with her followers. Victoria is preparing for her New York Fashion Week catwalk show.
The former Spice Girl tweeted a snap of a card she received from her clan, which read:
"Good Luck, Mommy. Love David, Brooklyn, Romeo, Cruz & Harper xxxxx"
Aww. Surely even the haters find that cute. No?
Along with the snap, Victoria wrote:
"Beautiful message from my babies x vb"
The cynics out there drew attention to the fact that the penmanship displayed in the hand-written note seemed extraordinarily good for four children and a footballer, but I'm assuming it was a card which accompanied a floral gift and thus must have been written by someone other than the famous five.
Either that, or David's been practising really hard at his handwriting!