Celebaby: Not For Us, Thanks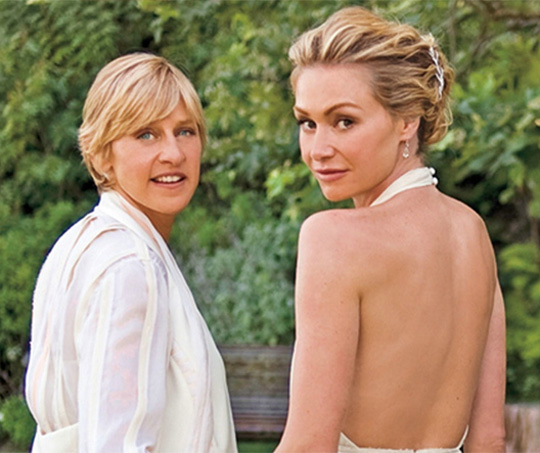 Whilst Mary Portas, of Queen of Shops fame, and her 'wife' have embarked on the parenthood path together - Mary confessed that there's nothing quite as special as picking up a baby. She already has two older children from a previous marriage, but becoming a new mum isn't something that Portia De Rossi or Ellen DeGeneres will be doing, anytime EVER.
Portia and Ellen have been married for five years, together for eight and Portia has recently spoken about their lack of desire to become parents.
"You have to really want to have kids, and neither of us did. So it's just going to be me and Ellen and no babies.  There comes some pressure in your mid-30s, and you think, am I going to have kids so I don't miss out on something that other people really seem to love?
Or is it that I really genuinely want to do this with my whole heart? I didn't feel that my response was 'yes' to the latter. We've settled into happily married life. We really support each other in whatever we're doing and we're incredibly happy, which is why you don't see us in the press so much. There's no drama to report."
I like that, celebs without fuss and drama.  I have to admit I rather like Ellen and her show - she's funny, and helps out people who are really in need, but I really wish the audience would quit screaming like idiots all the time!