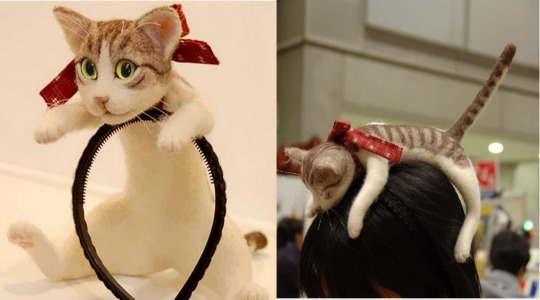 Before you ask, no you can't buy this in the shops. Sorry!
This rather unusual cat hair accessory was created as a one off item by a Japanese designer Campanella, purely for her own use, but since she was spotted wearing it at a design exhibition she has been flooded with enquiries.
So although she has no intentions of making and selling these according to her blog, we were wondering whether there might be some copycat versions appearing in shops soon.
Maybe we should pass it on to Claire's and see what they think?
So, would you wear one of these? We'd love to know what you think over on our Facebook page.
Picture credit: Hiyorimi museum/ Campanella