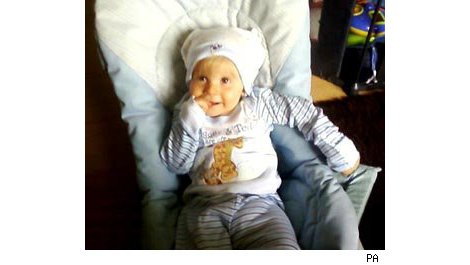 A few months ago, early on a Sunday morning, a friend of mine was met on the doorstep of her house by a woman from social services and a police officer. Apparently someone had sent an anonymous email claiming that her one year old son was being abused and was living in an unsafe environment.
They insisted she fetch her son, who had spent the night with his grandmother nearby. They also insisted on looking around her house and proceeded to make recommendations, such as that she needed a new dresser for excess clothing and so on. They assessed her son and left, threatening to return should they receive any further complaints.
As harrowing an experience as this was for my friend, and as much as she has struggled with not knowing who it was that made the complaint, social services did the right thing by turning up and looked in to it. They handled it badly, in my opinion, treating her like an unfit mother – guilty with no proof.
Which is why the highly upsetting story of Darren Newton in the Guardian this week infuriates me.
The thirty-two year old, from Earby, Lancashire tortured his girlfriend's son for months until he eventually killed him at 15 months of age, all the while filming his attacks on his mobile phone. I won't repeat here the details of the abuse that Charlie Hunt endured at the hands of this 'care-giver' – I'm having a hard enough time wiping the images from my mind – but they are in the article.
What I don't understand is how these things can be missed. Charlie Hunt was taken to hospital a number of times over the six months he was being horribly abused. Why weren't social services involved in his case? I have so many questions that have no answers, regarding neighbours, family and medical staff, but in the end, they are almost irrelevant.
Instead, a jury now gets to watch footage of a murdered baby being abused, while no one noticed. Although I cannot begin to imagine the horror of it for this family, I confess a part of me is relieved that he died. Rather that than endure how many more years of who knows what.