New Contraceptive Gel Could Be Alternative To Pill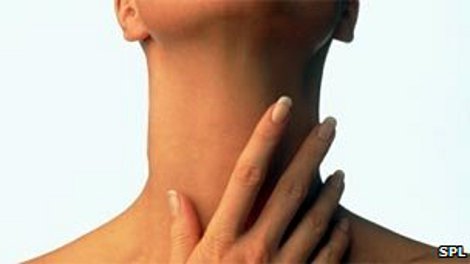 I've never been a pill-popper, myself. I just don't like the feeling of swallowing it down, so the new birth control gel, Nestorone, which Antares Pharma is developing, sounds pretty much up my street.
The gel can be applied to the abdomen, thighs, arms or shoulders and is apparently quickly absorbed, with no residue. They say it'll be safe for breastfeeding women – the combination Pill can interfere with milk supply – and could offer women an alternative to it.
They claim that daily use will prevent pregnancy in the same way as oral contraceptives.
Early studies show the gel is effective and well tolerated, with none of the typical side effects associated with the Pill, like weight gain and acne.
So that all sounds dandy, but here's the thing: so far it has been tested on eighteen New York women in their 20s and 30s over a seven month period, and that's all. Now that seems to me like a really small test group to be getting our hopes up for. The gel still suppresses the production of eggs by the ovary, basically faking pregnancy, so the effects on the body will probably be similar to those of the Pill since you are still absorbing synthetic hormones.
Researchers were quoted in the BBC as stating that two million women are unhappy with their contraceptive. I'm not surprised by this. But I have serious reservations about a gel. Isn't that just open to so much abuse?
If 'he' doesn't want babies, can't he just squirt the gel in my daily moisturiser? How would I know? And what about the tests? Fine, it's been tested on eighteen people but I absolutely hope they'll be testing it on more, because eighteen hardly makes up a successful clinic trial.
Natika Halil, director of information at the Family Planning Association, said to the BBC: "Any contraceptive system that increases the choice of methods available to women and helps to prevent unwanted pregnancies is welcome. This product won't suit everyone and will only be for women comfortable (with) putting it on their skin and having their contraceptive cover that way."
Simon Blake, chief executive of sexual health charity Brook, told the BBC: "Obviously this is still in the very early stages of development but anything that can help young women has got to be a good thing.
"Clearly, what young women need is more choice."
I couldn't agree more, but I must admit, I'm happy to wait for a few hundred thousand other women to test it first.
And yes, we do need more choice.
Like, say, a contraceptive pill or gel for men.