Celebaby: What Is WRONG With Some People?!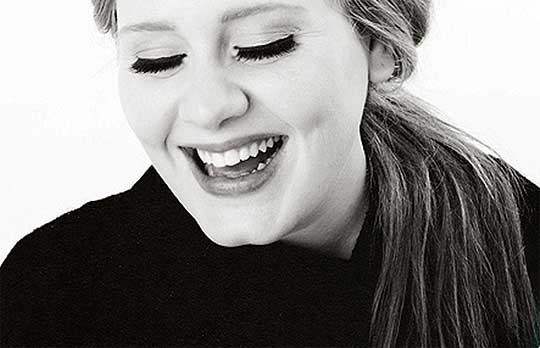 You won't know that Adele and her partner, Simon, became parents to a baby boy on Friday evening due to any official statement (there hasn't been one!), but you will (probably) know they welcomed their first son into the world due to the STORM that's currently surrounding the evil (there's no other word for them) Twitter comments that were posted shortly after news of his arrival.
One comment asked whether the baby was disabled or fat.  Aother Twitter user said he would come to the UK and kill her son, if one of her songs robbed Bruno Mars of a Grammy for his song Locked Out of Heaven.  Other comments suggested that cot death and/or post natal depression would make for great song-writing material.
Various, if not all, of those comments have subsequently been deleted and the vast majority of Twitter users have slammed the trolls, calls have even be made for them to be arrested.
I just do NOT understand what is wrong with some people and is enough to make me want to dump my Twitter accounts and not be part of the social networking scene at all.
I despise people who hide behind their computer screens and think their comments are okay, and acceptable, because they're made via the internet - I'm pretty sure they wouldn't take out a full page ad' in a newspaper to declare their sentiments!
It won't be of any comfort to Adele whatsoever to know she's not alone in being the target of this sort of abuse. Gary Barlow was subjected to the most vile Tweets, and social media commentary, following the birth of his stillborn daughter; Tom Daley, fabulous Olympic diver, had to call in lawyers following some very nasty tweets this summer.
Tom's father was his coach and best friend, he died recently (in the grand scheme of things) due to brain tumour and someone saw fit to tweet Tom to say he'd let the nation down and that his father would be very disappointed in him.
Nasty, spiteful and vicious comments on Twitter and Facebook seem to be becoming more and more the norm' and I really hope something is done, and SOON, to stop it!