Celebaby: Another Trump Boy And No Trademark For Blue Ivy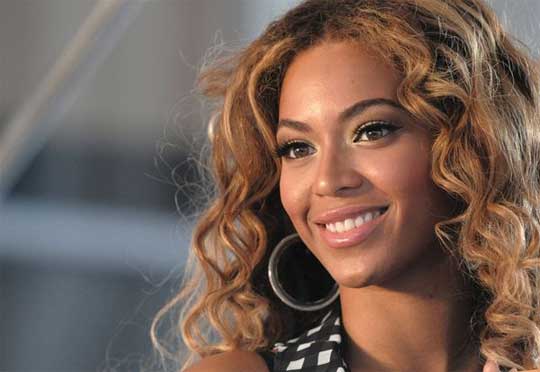 I'm sure you're going to be 'very' excited to learn that Donald Trump's son, the uniquely named Donald Trump Jr (you can tell a LOT of thought went into what to call him when he was born), and his wife, Vanessa, have welcomed their fourth baby into the world.
He has a five-year-old sister, Kai, and two brothers: another Donald Jr who's three (what is with the whole Jr thing? It just seems, to me, massively egotistical or just plain lazy - I'm on the fence as to which one it is) and Tristan, who's just turned one.
I wonder if any of the Donald Trump grandchildren will call one of their sons Donald Trump Jr..?
Sometimes the might of 'celebrity' isn't enough to ensure you get your own way - Beyonce and hubby, Jay-Z, have been told they can't trademark their daughter's name, Blue Ivy, because it already belongs to a wedding planning company.
It's been an interesting 'fight': two fashion designers tried to trademark the name but had their applications refused on the grounds the name belonged to, and I quote the trademark office, "a very famous infant," and false association with her and her parents could be assumed.
This ruling forced Veronica Alexandra, owner of Blue Ivy Events since 2009, to file her own application.
"My company had been called Blue Ivy since 2009. I came up with the name, and if they had won my business could have been restricted. It was important for me to protect the name of my company. We are very successful as wedding planners and wanted to stay that way," she says, "Of course Blue Ivy is a lovely name, but I had to make sure that I would be able to continue using it for my business."
What really made me laugh though, was when Ms Alexandra went on to say she'd be more than happy if Blue Ivy's parents were to make her an offer for the name, "If Beyoncé and Jay-Z want to buy me out I'd welcome that."
I bet she would - show me the Blue Ivy money!!!