Celebaby: Sophie, Jamie and Lyra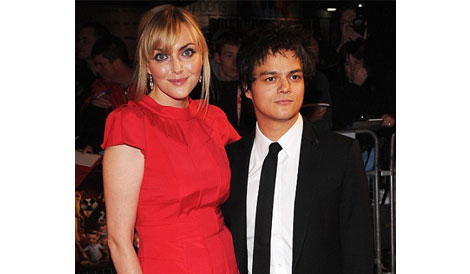 And so starts the plethora of celebrity births heading our way this spring!
Sophie Dahl and Jamie Cullum's (surely the tallest and shortest match around) spokesperson announced the following, earlier in the week,
"Musician Jamie Cullum and his wife, the author and presenter Sophie Dahl, have become parents. 'Their daughter Lyra was born on March the second. They are over the moon."
However, don't expect any more official news, we're going to have to rely on some loose-tongued friends or 'sources' for that, as the spokesperson went on to say, "They will not be releasing any further details about their daughter, including her weight and where she was born."
One friend is already talking to the papers, but it's the usual gushy stuff, rather than details; here's what they've been saying,
"Sophie has always been broody and she adores children. She and Jamie are just delighted at the prospect of becoming parents. We think she will be a superb mother."
Of course the question on everyone's lips is 'will Lyra be tall like her mother or short like her father?'
Sophie is six feet tall whilst Jamie is a much shorter five foot four - my money's on her being tall.
Best of luck to all of them and especially to Jamie, who has claimed that getting up at 1pm is one of his favourite things - you can kiss goodbye to that Jamie with a new baby in the house!