Celebaby: Simon Cowell And Baby Eric Pose In Matching Designer Shades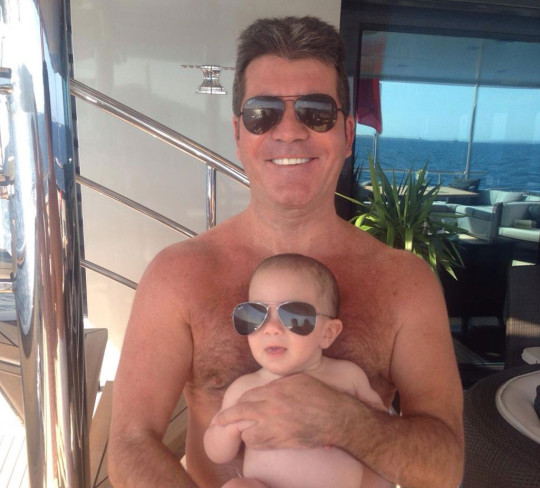 Simon Cowell impressed us all this week when he completed the ASL ice bucket challenge and promptly nominated Cheryl Cole (sorry, I mean Cheryl Fernandez-Versini) to go next.
But it's no wonder he carried his own challenge off with such aplomb - judging by this photo, he's evidently one cool dude, even when the temperature soars. As is baby Eric, who seems to own a matching pair of designer aviator shades. Nice.
The proud new Pop took to Twitter to share this snap with his fans and followers, tweeting:
"Taking after daddy."
The Daily Mirror reports:
"Let's hope that Eric steers clear from the high-waisted jeans for a while though!"
"Baby Eric's mother Lauren Silverman recently revealed that she was keen to have more children with the music mogul, telling The Mirror that having Eric with Simon had been a 'blessing', while Simon admitted he's keen for a little girl."
"'I was never able to have a child for a long time, it's the biggest blessing,' Lauren said."
"'With Simon I'm the happiest I've ever been. He's an amazing dad, he does all the nappies, very hands-on. I love him. We'll definitely have more children.'"           
So much for Simon vowing, before little Eric arrived, that he would NEVER change a nappy! It's pretty sweet to think that fatherhood has softened the notoriously frosty judge.
How has parenthood changed your partner? Did you have a nappy-resistant other half who now thinks nothing of dealing with night-time explosions? We'd love to hear all about it on our Facebook page and you can follow us on Twitter - we're @Playpennies and we'd love to chat with you online.