Celebaby: Post-Natal Depression
A serious Celebaby today looks at post-natal depression.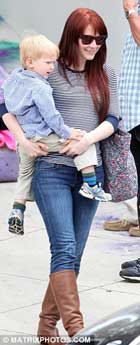 It's easy, I suppose, to think that celebrity mothers don't struggle. That they don't get frustrated, that they don't sit and wonder why ON EARTH their baby won't stop crying! That they don't wonder if they're doing it right or wrong.
The rest of their lives are SO very far removed from our own it's difficult to imagine them up to their armpits in nappies and rooms strewn with every single toy their little one(s) possess. So when a celebrity mother decides to share that they suffered from this devestating illness, I have nothing but admiration for them.
It's difficult to admit you weren't/aren't coping with an addtion to your life that the rest of the world expects you to be over the moon about; with their raised profile these celebrity revelations may offer a much-needed ray of sunshine to any struggling mother who reads it, OR prompt them to seek help.
Bryce Dallas Howard Admits to suffering from Post Natal Depression
Bryce Dallas plays the vengeful vampire, Victoria, in the latest Twilight movie 'Eclipse' and she's revealed how show suffered from post natal depression when her son was born three years ago.
In a recent interview she speaks about how everyone else was full of joy at the arrival of Theodore Norman, apart from her.
"'Mostly I recall the moment someone handed my son to me, and I heard shouts of joy, and my father crying, "Bryce, you're an incredible mother!" And then... nothing. I felt nothing."
I consider myself very lucky that these are feelings I never experienced and can't even begin to imagine what it must be like; Bryce goes on to tell how she would refer to Theo as 'it' and felt as though she had emotional amnesia.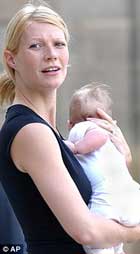 She's not alone, Gwyneth Paltrow also revealed this week how she suffered from post-natal depression following the birth of her son, Moses, in 2006.
She says, "When Moses came into the world in 2006, I expected to have another period of euphoria following his birth, much the way I had when my daughter was born two years earlier. Instead I was confronted with one of the darkest and most painfully debilitating chapters of my life."
Following a diagnosis of severe post-natal depression, Bryce says that reading Brooke Shields book 'Down Came the Rain' (who also suffered with illness) was a 'revelation' and describes how she felt a feeling of 'summer' when the depression began to fade.
She is happy now and says, "I also feel deep gratitude for those who stood by me, for the lesson that we must never be afraid to ask for help, and for the feeling of summer that still remains."