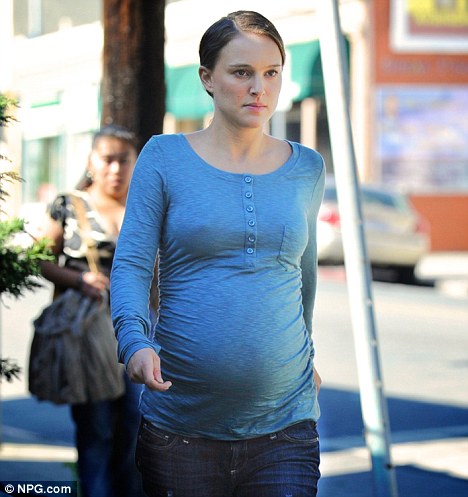 Actually, 'portly' is the last word you can use to describe the utterly stunning Natalie Portman even when she is sporting a baby bump.
Life is good for her just now and long may it continue; what with her engagement announcement that was swiftly followed by the baby news at the very end of last year, running into Oscar nominations for Best Actress and a Golden Globe award for the same at the beginning of this year!
"I feel like I'm on another planet or something right now. It's not quite sinking in," she told the LA Times.
She also knows that she's expecting a girl and speaking of her impending arrival (I say impending, some reports are citing Spring as the due date whereas others are saying Summer, so we'll have to wait and see) she said, "I feel really lucky. It's something that's completely wonderful, and I have a very definite goal I'm working toward with that."
Natalie has also made it very clear that she'll be taking a fair bit of time out after the baby arrives to bond with her.