Celebaby: It's All Peachy For Peaches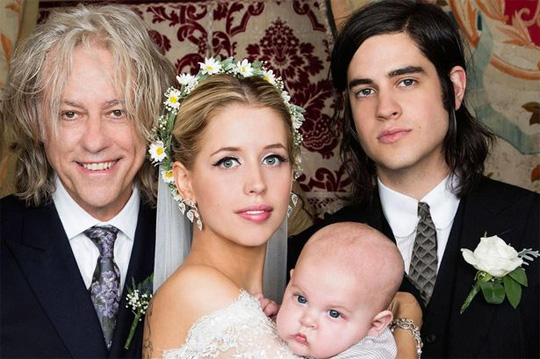 Peaches Geldof's second son, Phaedra, was born on 24 April . I wonder whether or not he was induced, or just chose to arrive on the day of his late grandmother's birthday.
Peaches' mum, Paula Yates, would have been 54 on that very same day and I can't help but feel a little tinge of sadness that she's not here to share in her daughter's family, and see what a lovely young lady she's grown up to be.
An official statement was released last Wednesday, simply saying:
"Peaches Geldof and Thomas Cohen are delighted to announce the birth of their son on April 24 2013. Both mother and baby are very healthy and well." 
There aren't any details regarding his weight yet, but Peaches has been keeping her Twitter followers up to date with daily events since then, tweeting:
"My new little man is so sweet, he loves being swaddled so much and looks so happy like a tiny burrito baby wrapped up in it."
So Phaedra was conceived when Astala, son number one, was just six months old - do you we think there'll be a baby number three following close behind these two? Or will Peaches stop at two...for now?