Celebaby: Nick Cannon Calms Down For His Kids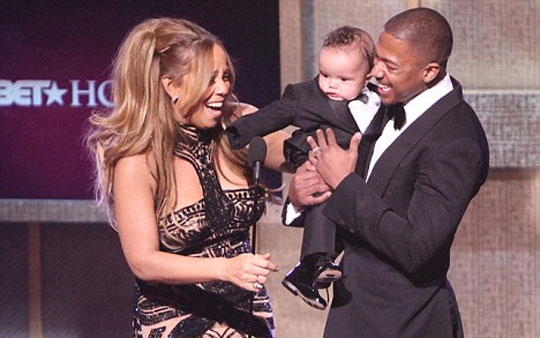 Nick Cannon, Mariah Carey's husband, has given up his radio show on the advice of his medical team.  He was admitted to hospital over Christmas with mild kidney failure.
Now it's been discovered he's got blood clots on his lungs, and part of his heart is enlarged - I imagine this is rather scary, and will bring you up a bit short, especially when you've got little kiddies at home!
"I have been in the hospital since Friday, and actually, it's quite serious. I didn't even know. I was actually trying to downplay it a lot - even in my own mind - not go to the hospital because I was having a lot of pain in my back and I thought it was the typical kidney pain that I had been experiencing, but I thought it had been a little bit heightened.
Because of the blood clots in my lungs, I also had an enlarged ventricle in my heart. My antibodies [in] my immune system were attacking my organs and it made my body even weaker.
"I always took a lot of pride in working so hard and never taking a day off. But I'm learning that it isn't the wisest thing all the time, especially being a new father.  Not only wanting to spend more time with my children, but wanting to be there for my children."
Talking of his little kiddies, I suppose we should start bracing ourselves for the EPIC production that will be Moroccan and Monroe's first birthday celebrations - they're nine months old already (where did THAT time go?!) and we can be sure that preparations are already well under way (along with a signed and sealed mag' and TV deal too, I expect).