Celebaby: Mel B "Tom And Sarah Are Boring Names"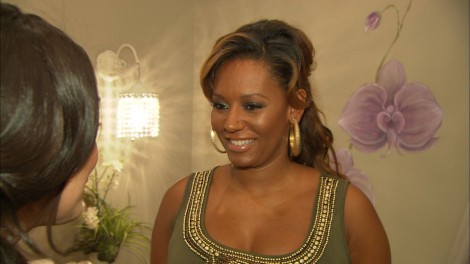 I'm insulted!
My name's AWESOME, although I can't say I feel the same way about 'Tom'.
When you have named two of your children Phoenix and Angel, speculation as to the next baby name is bound to be rife.
Mel B has recently spoken to Hello! magazine and discussed this very issue with them
Apparently she's rejected the names her husband, Stephen, has come up with, saying they're boring.
"Stephen and Angel and Phoenix come up with the most ridiculous suggestions, either really generic or totally out there and random," she said. "Stephen only likes really boring names . He's suggested Tom and Sarah. Phoenix and Angel are pretty exotic, I can't now have a Tom or a Sarah."
PAH! Boring...*mutter*
Thankfully there IS a line to be drawn under the ridiculous end of the name spectrum, Angel wants to call the baby Bubblegum - mummy has said NO! - and Phoenix has suggested the name Skyler - again, mummy has said NO!
Mel has said that she's probably just going to chose the name herself.
"I've been trying to think of unisex names, as we don't know the gender. With Phoenix, her dad and I picked the name ages before she was born, but with Angel she didn't have a name for two weeks. She just looked like a little peanut, so that's what I would call her."