I wonder how many celebrity love children there are...? More than we'll ever get to hear about that's for sure!
Rod Stewart is just one high profile dad who fathered  a 'love child' and is forging a relationship with his daughter many years on.
Rod Stewart and Sarah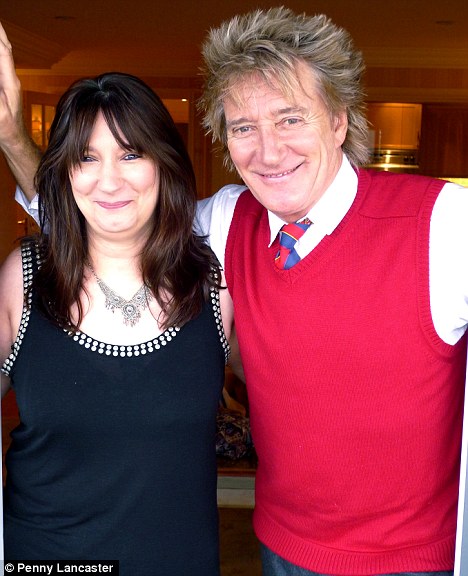 No, it's not me - I'm not a Rod Stewart love child, but Sarah Streeter is.
For the first 18 years of her life she had no idea who her biological father was.  Rod and her biological mother had a brief fling back in the 60s - Rod was just 17 at the time - and nine months later along came Sarah.
She's 47 now and over the last MANY years a relationship between father and daughter has slowly been forming.
With a new half brother or sister on the way, you  have to wonder whether there's any resentment of jealousy for a childhood that could have been hers, but it would seem not.
There's no anger there. I never was angry about what happened really, just sad. But now I'm older I see things differently and realise that it has been as difficult for him over the years as it has been for me.

Now we're at the start of a new chapter, and that's wonderful.
And it IS wonderful too - I do like a happy ending!