Celebaby: Lily Allen - The Fat Controller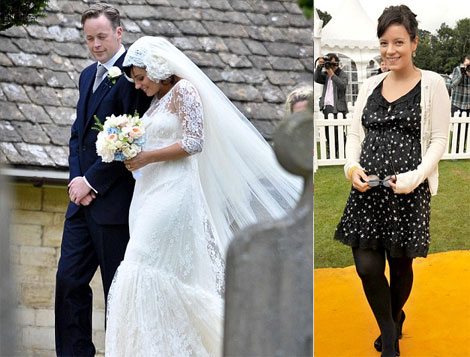 Relax Thomas fans, there isn't a non-animated Thomas movie in the pipeline where the Fat Controller is a woman in the guise of Lily Allen.
Lily is now seven months pregnant and her baby bump is at that rapid growth stage; she's said that she can no longer cross her legs and questioned whether that was normal.  I'm afraid so Lily, yes - there's worse to come too!
Sam Cooper, Lily's new husband, made a grave error over the weekend causing Lily to take to her Twitter account to shame him.
She wrote...
"My husband just called me his "little Fat Controller" - like off of Thomas the Tank Engine, so not LOL!"
Now when you're not the pregnant one, that's quite cute!  But when it's you feeling like a beached whale, when it's you feeling less than beautiful, when it's you who can't cross your legs, when it's you who can't see your feet any more, ANY comment about your size is NOT CUTE!
I really hope everything continues to go well with this pregnancy; even though I don't know her, and am not prone to empathising with celebs, I think my heart will truly break for her if she loses another baby at this late stage.
All she's ever wanted is to be a mother...
"I always wanted to get married, I always wanted to have kids. I have always wanted to set up a home.
It's not promoting drudgery…It's about saying being at home, looking after your family, taking pleasure in cooking and being house proud, are all valid and valuable."
My fingers are very firmly crossed for you Lily!