Celebaby: Kym Marsh In Hospital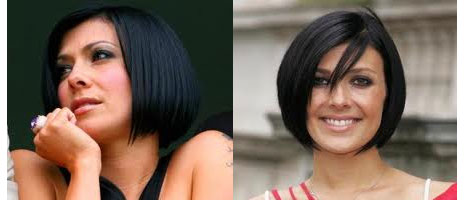 I can't even begin to imagine the utter despair of losing a child; I have to 'not go there' for long, it's too horrific to contemplate.
Kym Marsh is 27 weeks pregnant with a little girl and is currently in hospital and being very closely monitored.
She lost a baby last year, Archie, when he was born 18 weeks early and medics are keen to make sure this doesn't happen again.
She's been prescribed steroids to help the baby's lungs develop and has, apparently, been diagnosed with an 'incompetent cervix' - surely there has to be a better way to describe it other than incompetent, it almost makes it sound like it has a choice in the matter.
Kym has recently said that this will be her last child, "I couldn't go through this again, it's too heartbreaking. I can definitely say my childbearing days are over, I'm just not equipped to deal with it at the grand old age of 34."
Doctors have put a stitch in her cervix to protect her tiny daughter (mine just ran away at the thought of that!) Kym says, "It will all be worth it if she arrives here safely. I have no doubt that whenever she gets here she'll be A1. She's our little miracle, that's for sure."
Kym's been in hospital for a week already and is hoping to be allowed home soon.
Everyone here at PlayPennies wishes her all the best and have our fingers tightly crossed (which makes typing quite tricky actually!)