Celebaby : Katie Price Gives Birth Two Weeks Early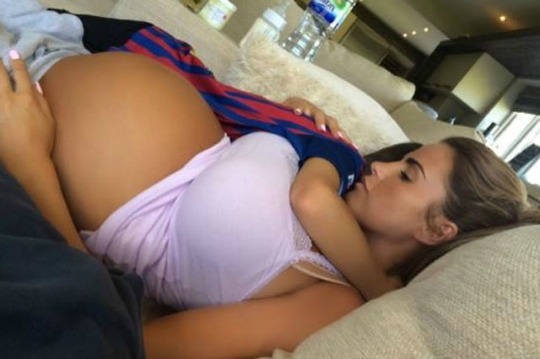 Katie Price gave birth to her fifth child, a daughter, two weeks early yesterday afternoon. Although she had a C-section booked for the 15th of August, looks like Katie knew she was going to give birth early as she told "OK" magazine as far back as June it was likely due to "medical problems".
We're not sure if Kieran Hayler was at the birth as Katie has recently been quoted in the magazine as saying that they were "working" on their relationship following allegations he cheated on her with her friend Jane Poutney.
While her ex Peter Andre looks to be happily settled with new partner Emily MacDonagh, they had a new baby at the start of the year, poor Katie's not been so fortunate and has lurched from one relationship disaster to the next since their break up, all featured heavily in the press of course.
No more details on the new arrival yet but suffice to say it will only be a matter of time before the tot is introduced to the world via "OK" or "Hello".
Just before she gave birth Katie told "Now online" she thought there was "nothing attractive about pregnant women" and went on to say "Nothing, it's gross" which probably hasn't endeared her to pregnant women across the country! Or was she just being honest?
What do you think of her comment? Did you feel "gross" when pregnant or were you someone that "glowed"? Are you a fan of "The Pricey" in general?
Either way, we look forward to seeing pics of the new tot (and finding out her name!)
Congratulations Katie!