Celebaby: Heartbreak for Kelly Brook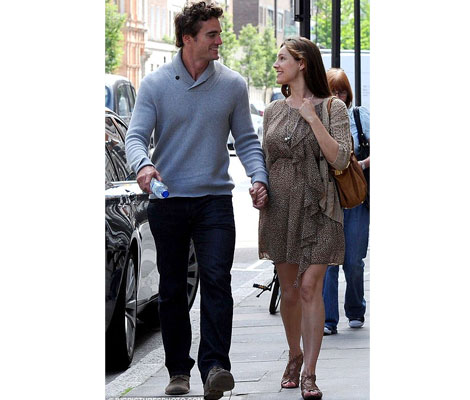 It's with a very heavy heart that I tell you the lovely Kelly Brook has suffered a miscarriage, at five months pregnant, and lost her baby girl.
She only announced the news on Twitter last month and even though she'd only been with her boyfriend, Thom Evans - an ex-rugby player, for three months before they discovered they were expecting, both of them were clearly over the moon about it.
"That is what happens when you are in love - you surrender to whatever is to be. It wasn't a plan, but if it happened, it happened. We were boyfriend and girlfriend.  I love Thom and Thom loves me. We love being together. It is as simple as that"
As soon as Kelly announced her pregnancy she was being asked to do photoshoots and had been signed up to design a maternity range for New Look.
I'm sure it's just indicative of the news hungry society we live in, but it just seems that these tragic losses are happening more often.  Or perhaps they're just being reported more, I don't know.
What I do know is that our hearts go out to Kelly who has obviously asked for privacy via an official statement:
"Kelly Brook and Thom Evans have sadly lost their baby.  They request that everyone please respect their privacy at this very painful time and there will be no further comment."
Kelly is, apparently, being looked after at home by her mum and Thom.
Words fail me at this point; sending out 'best wishes' just seems so...inadequate.