Celebaby: A Girl For Rachel Stevens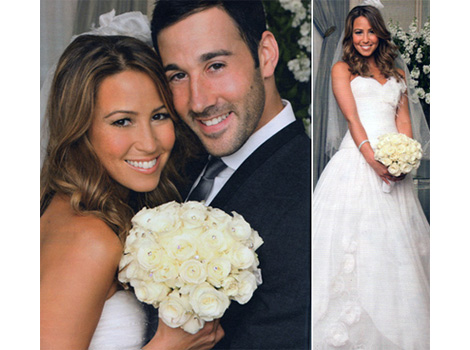 I can vouch for the fact that 17 November is a GREAT day to have a baby - I did it twice, although the Teenagers don't thank me for it, they dislike sharing their birthdays with each other. Anyway, it's their own fault as one was early and the other one late, both deciding to arrive on the 17th.
So my two oldest babies now share a birthday with Rachel Stevens' first baby.
Her name is beautiful - Amelie - and she was born at 2.05am at the celeb' mums hospital of choice, The Portland Hospital.
Her publicist announced the news yesterday (wot no Twitter?!  Although, I haven't checked so you never know)...
"Rachel Stevens and Alex Bourne are delighted to announce the birth of their daughter Amelie.  She arrived this morning at 2.05am. Mother and baby are both doing really well."
Right the way through her pregnancy Rachel said she didn't mind whether the baby was a boy or a girl, but that most people said she was carrying a little girl - well, those 'most people' were spot on!
I wonder if I'll be spot on in predicting there'll soon be a mini-rachel x baby clothing range out soon..? Along with a 'happy families roasting by the open fire' Christmas glossy magazine exclusive!