Celebaby: Fox India - First Take That Baby Arrives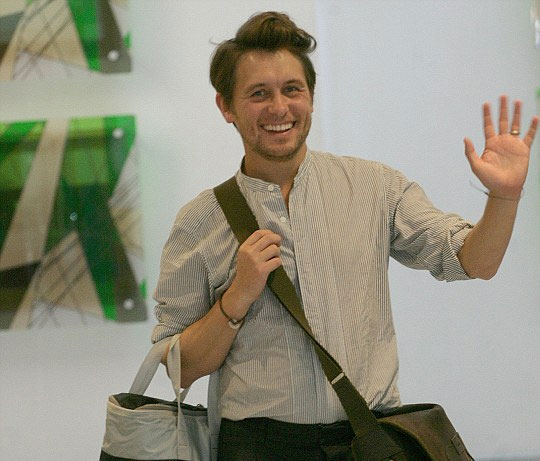 Noooo, it's not two examples of the spoken-phonetic alphabet but the name of Take That Mark Owen's new daughter who made her grand entrance into the world on Tuesday (and yes, I know that F is actually foxtrot).
She was born weighing 7lbs 1 oz and the announcement was made in recent, true celeb' style via Twitter, on the official Take That page
Fox India is Mark and Emma's third child and she's the first of the Take That babies expected this year to arrive.
Gary Barlow's wife is expecting their baby number four and Robbie Williams, with wife Ayda, is expecting his first baby in August - I wonder which baby will put in the next appearance: the Barlow baby or the Williams baby?
The news of the Owen baby was kept under wraps for ages by usual celebrity standards, their baby news was only announced six months into her pregnancy, and why not - the entire world rarely needs to know about a baby's impending arrival right from conception.
Talking of conceptions, Conservative MP, Claire Perry, has upset a fair few people by claiming that the Duchess of Cambridge is preggars and that a Royal baby would be good for the economy.
Clarence House are sticking to their customary 'no comment' on such matters, and rightly so, but the rest of those who are free to comment say that Mrs Perry 1) has NO authority on which to base such statements and 2) should keep her mouth shut
"The remarks are slightly out of turn and rather crass. If she is pregnant no one is going to know about it. She won't want to take the glory away from the Queen's Jubilee year," says the Royal Observer, Ingrid Stewart.
This isn't the first time her mouth has got Claire Perry into trouble and caused more than a few raised eyebrows; she is, apparently, in the running for a Cabinet position with the Government - God help us all!  When's the next General Election?!