Celebaby: DVO's Marriage Not On The Rocks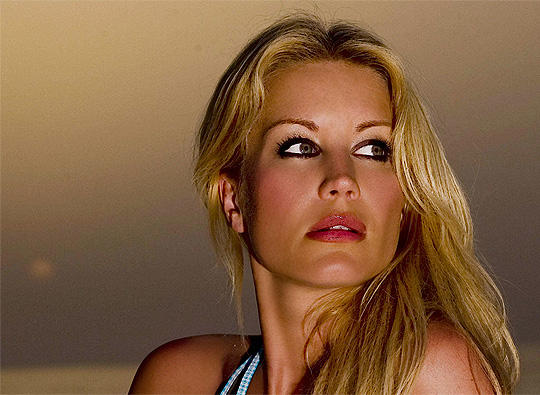 Denise Van Outen's little girly, Betsy, is almost three years old - for some reason I thought she was older than that already, it feels as though she's been around for much longer.
Anyway, Denise and Lee have been in the press lately, with comment being made on the state of their marriage. Journo's have been floating the idea that it's on the rocks because Denise and Lee never seem to go on holiday or attend press events/launches together.
Denise has clearly had enough and spoken out about it. She explained the situation to John Stapleton and Kate Garraway (who irritates me beyond belief!) whilst on their Daybreak TV sofa the other day:
"There's always speculation. Just to set the record straight, we don't have a nanny, so we split our parenting duties, so we do spend time apart," she said. "If we had a nanny and we went away all the time together then people would critcise us for not taking our child with us. Betsy's in nursery, do you know what I mean?"
She's right, they can't win. When you have small children and you don't want to employ someone to look after your child, you have to juggle.
I know plenty of people who holiday apart from their spouses. My goodness, my own mum and dad are currently living in two different countries for most of the time, due to work contracts, and no one would even think to suggest their marriage is in crisis.
Honestly, newspaper journos - go and find something worthwhile writing about!