Celebaby: A Little Dahling And Draco...? Really?!
I didn't know that Sophie Dahl was married to Jamie Cullum!  You learn something new every day, including the fact that despite the name Draco now being inextricably linked to the BAD boy Harry Potter wizard, one celeb' mother has decided it's a great name for her new son.
A Little Dahling for Sophie Dahl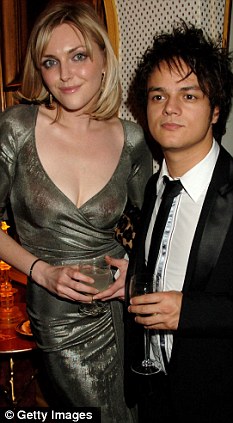 When I wrote 'dahling' I couldn't help but hear Dame Edna Everage saying it in my head - that's wrong isn't it!
Is it also wrong to, now, be morbidly fascinated by the thought of the VERY tall Sophie Dahl standing next to the very short Jamie Cullum..?
I want to google pictures of them! I want to find out if there's a name for tall women who fancy short men, because I've always had a policy to never EVER go out with someone shorter than me!
Anyway, Sophie and Jamie got married way at the start of the year, having got together back in 2007.
If you missed the whole nuptials thing along with me, then we can be forgiven because apparently it was a very private affair and they turned down vast sums of cash to do the usual naff exclusive magazine deals - HURRAH for them!
They happy couple have just announced that Sophie is four months preggars but that's about all they're saying...
In response to a number of recent inquiries, Jamie Cullum and Sophie Dahl are delighted to confirm that Sophie is four months pregnant. 'There will be no further comment at this time.
I wonder if the baby will be short or tall....?
Would you call your new son Draco?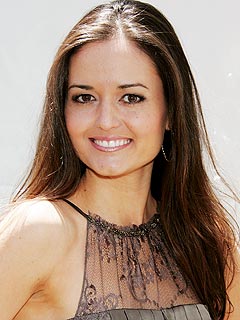 Erm...no!
If you're of a certain age then you'll have spent many a happy Sunday evening watching The Wonder Years.
The young girly actress, Danica McKellar, is now 30 (I know, makes you feel old hey) and gave birth to her first son on Tuesday evening.
We are humbled, overjoyed and so grateful for this miraculous gift. It's like we've only now just learned the true meaning of love
How sweet (and quite sickly!) She's a mathematician now, apparently, so you think she'd have the sense and foresight to come up with a sensible name for this new little chap wouldn't you.
But no, she's called him Draco. What on EARTH was she thinking?
My daughter shares her name with a rather nifty little super car - guesses on virtual postcards if you must - she was named first but if we had a pound every time someone asked her if she was named after the car, we'd be disgustingly wealthy by now.
This poor little lad, you can hear all the playground taunts now can't you!  Draco...I ask you!