It can get a bit boring talking about celebrity pregnancies, which one of them has the worst morning sickness, who's put on the most weight and who's lost it the fastest.
So in today's Celebaby we're going to talk dads! Nope, that's right, not a pregnant belly in sight!
Matthew McConaughey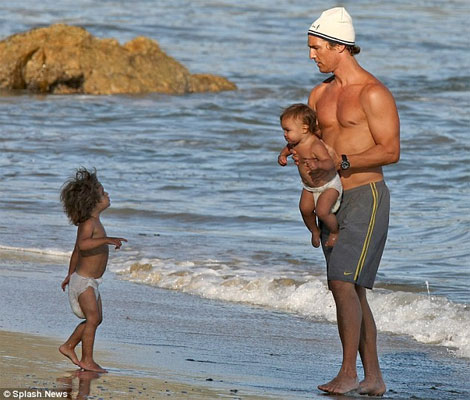 Yummy Matthew McConaughey took time off from being one of Hollywood's heart throbs and spent some time playing with his little ones - Levi, two and Vida, one.
Matthew has a bit of a reputation for NOT liking to wear too many clothes and getting his kit off as often as possible.  I love that the pictures show his kids playing on the beach in waterlogged nappies rather than designer swimsuits and the three of them not caring less.
Gavin Rosdale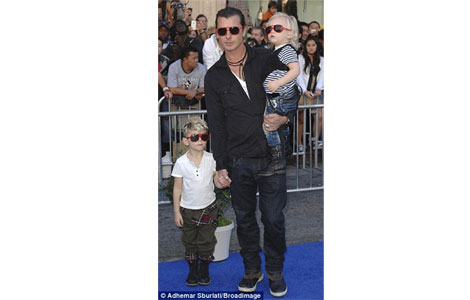 If you don' t know Gav' in his own right, then you'll definitely know him as Mr Gwen Stefani.  They've been together forever and have two very cool kids Kingston and Zuma.
Gwen had left Los Angeles and gone to Montreal, temporarily leaving Gavin holding the babies.  No Sunday trip with dad to McDonald's for these guys, oh no - a red carpet premiere to Gnomeo and Juliet was on their daddy day care agenda.