Celebaby: Charlize Theron Is A Mummy, So Is Una Healy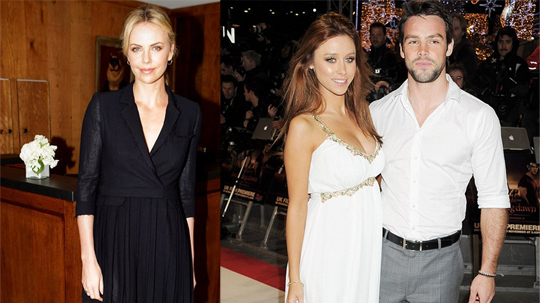 Charlize Theron is a mummy!  Not for a movie role, not pretend, but for REAL - it's been announced that she's now the adoptive mother of a baby boy called Jackson.
Well, didn't THAT come out of the blue - sort of!  I say 'sort of' because Charlize has never made any secret of her desire to have a baby, even when she split up from her long-term boyfriend last year.
In interviews a few months after the split, she said, "I want a baby. If it would happen tomorrow I would be very happy."
She was asked whether or not she would consider becoming a single mother via adoption and her response was very clear, "Why Not? I'm open to everything in life.  There are so many unwanted children on this earth and it's our job to care for them. And if we don't we're doing the world a disservice."
Una Healy
Una Healy, of The Saturdays fame, has also become a mummy this week in what feels like the fastest celeb' pregnancy EVER!
Una Healy is engaged to Northampton Saints, and England, rugby player Ben Foden - I'm rather fond of these two as I'm a Saints girl and Ben scored a try against France in their Six Nations clash last Saturday, helping to beat them (and there are few things sweeter than England beating France on the rugby pitch!).
We knew a while ago that Ben and Una were expecting a little girl and they've given her the most beautiful name - Aoife Belle.  Aoife is a traditional Irish name meaning 'beauty' and Belle is a French spin of Ben's mum's name (Bell) which also means 'beautiful'.
Aoife Belle was born on Tuesday afternoon, weighing in at 7lbs 13ozs, with Ben announcing her arrival on Twitter...