Celebaby: Bumps And Buses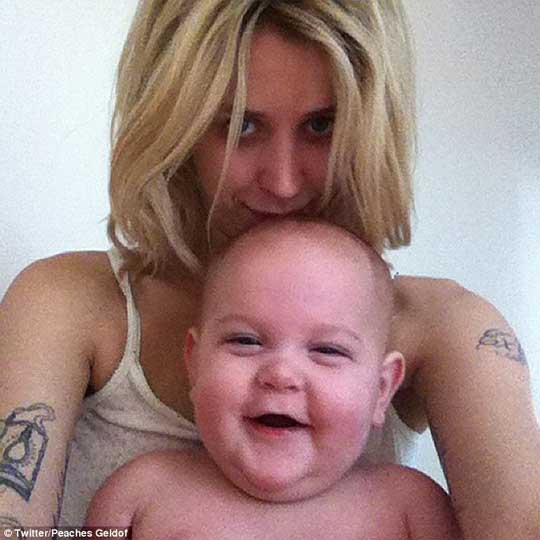 On Thursday, we revealed two new bumps to watch (after a bit of a baby bump drought) and now we have another one to add to the list: Peaches Geldof is expecting her second baby, already!
The news was announced yesterday and Peaches has spoken about how 'shocked' she was to discover she was preggars again so soon, after all, Astala is only six months old (she must have been to the same school of baby making as Tori Spelling *grin*):
I did have a momentary panic and go, 'Oh my God, we're going to have a one-year-old and a one-month-old! How will we cope?
By all accounts her husband Tom, put all her fears and concerns to rest and told her everything would be alright and now Peaches is well and truly looking forward to having two babies so close together:
Tom was so supportive and relaxed, it banished my doubts and I started imagining the two boys growing up together as the best of friends. There are massive benefits to having two children so close together.

Hmmm, I have two children who share a birthday one year apart - let me tell you, 'growing up to the best of friends'....that's the stuff pipe dreams are made of, it's n-e-v-e-r going to happen in a million years.
But, for all that, Peaches is happy and says that being a mummy is a life she could only ever have dreamed of, after she was told her chances of having children were almost zero due to an operation resulting from an ectopic pregnancy years ago.
Good luck to you Peaches, I'm glad you've found the happiness you were looking for.