Celebaby: Brook Bump and Baby Who Debut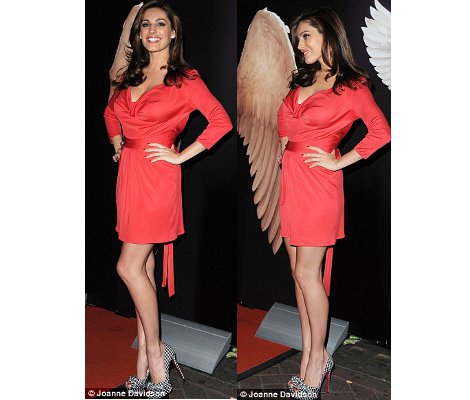 Last week we told you about Kelly Brook's surprise pregnancy announcement but there haven't been any decent pictures of Kelly sporting this season's celeb' fashion must-have – a baby bump – until now.
She was photographed as part of the promotion campaign for the new Lynx deodorant 'Excite'.  She's the face of it and there's a huge amount of media hoohah surrounding it – a massive TV ad campaign and a Facebook game; the person who gets the highest score will win a prize…meeting Kelly Brook *whooppeeee*
I was just sitting here running through the remaining weeks of her pregnancy (of which there are quite a few) and how it's going to be reported in the press.
There'll be constant comment about the ever-increasing size of her ample bossom, how she's looking even more curvy and lovely than ever, how she shows that women carrying extra weight still look good and comment about NOT intending to spring back into pre-pregnancy shape which will be followed by skimpy bikini shots just half an hour later.  Oh and don't forget the glossy magazine deal of the new happy family!
This is the complete opposite of the reporting about David Tennant and fiancée, Georgia Moffet's, pregnancy and subsequent arrival of their daughter.
We only found out she was pregnant back in January and Olivia arrived at the beginning of April.  She's been kept under wraps since then but mum and proud grandmother, the actress Sandra Dickinson, were seen taking Olivia for a stroll in the Spring sunshine earlier this week.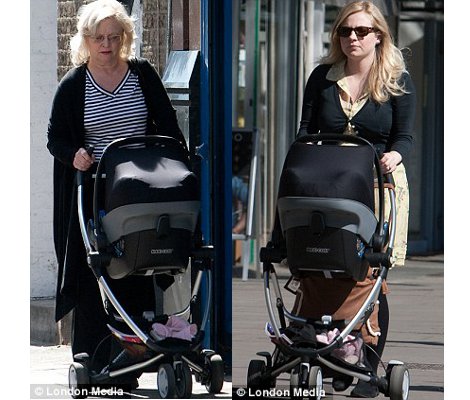 I don't think we need to hold our breaths waiting for a ton of pictures in Hello or OK! Magazine of this new little family, both David and Georgia are much happier keeping their private lives to themselves; good for them, I say…even if it doesn't give me much to work with.