Celebaby: A Boy For John Travolta & Kelly Preston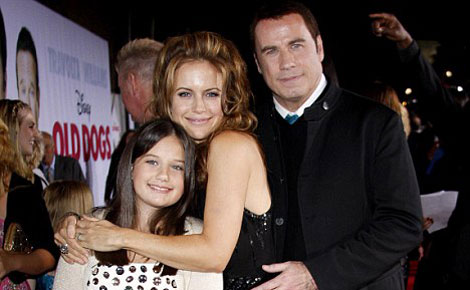 Everyone say 'aaaahhhhh'.
John Travolta and Kelly Preston are the proud parents of a new baby boy.
They've named him Benjamin and he arrived on Tuesday, weighing 8lbs 3ozs.
The family released a statement saying, "John, Kelly and their daughter Ella Bleu are ecstatic and very happy about the newest member of the family. Both mother and baby are healthy and doing beautifully."
The family suffered tragic loss very recently, with their 16-year-old son dying as a result of a massive seizure.
They had also been trying for a new baby for several years and were beginning to think pregnancy and parenthood wouldn't happen for them again.
"We tried for several years, and we didn't think it was going to happen for us. This is a miracle, and we feel blessed."
Kelly has previously spoken about how easy her pregnancy was going, "It's been very easy and so wonderful. I've had no morning sickness and [the pregnancy] has gone by so quickly. I feel terrific!"
I must confess I've been keeping an eye out for news of Benjamin's arrival - with such recent heartache endured by the family, it's a great relief to hear that this new baby's journey into the world has been a smooth and uneventful one.