Celebaby: Beyonce And Peaches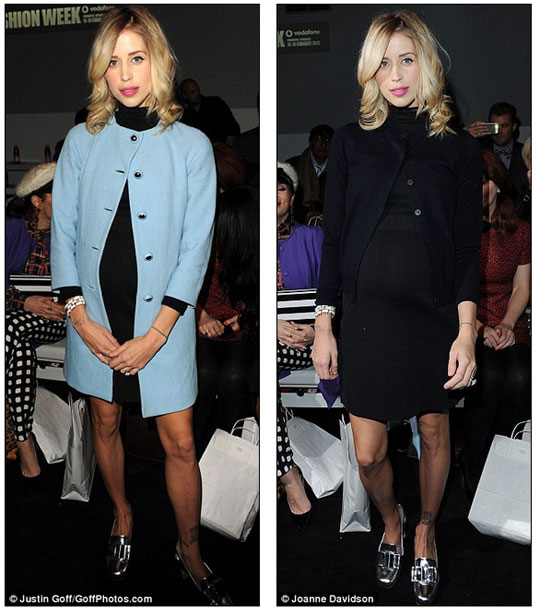 Apparently, according to a recent chat Beyonce had with Oprah, the singer put on 57lbs when she was pregnant with Blue Ivy - that's four and a bit stone.   She spoke about having to do a show just three months after she gave birth, saying:
I did a show three months after giving birth, which was crazy.  I had clearly never given birth, and I didn't know that I would gain 60 pounds - 57 pounds
Well it didn't look like she'd put on four stone to me, and at least she didn't 'do' a Jessica Simpson and claim not to realise that all the weight wouldn't just suddenly vanish the moment the baby arrived!
Peaches Geldof wears pregnancy so well - she was snapped, most recently, attending shows at London Fashion Week looking stunning.  If you're currently preggars and expanding at a similar to the rate that Beyonce did, you might want to click away now and not read what Peaches has to say about her size and style:
I still fit into a size eight. It's weird because my body is still thin but I have this big bowling ball on my tummy.  Everything actually fits but I just have to get my husband to help me get the zipper up at the back.

I don't find it difficult and I don't wear maternity wear anyway. I wear maternity leggings but I just buy clothes a size up.  That's what I think all pregnant women should do - just buy a size up, don't buy crappy maternity wear
Well isn't that jolly nice for her - pregnancy wasn't like that for me; my size 8s were very quickly relegated to the bottom drawer of the chest of drawers!