Celebaby: Another Berry Baby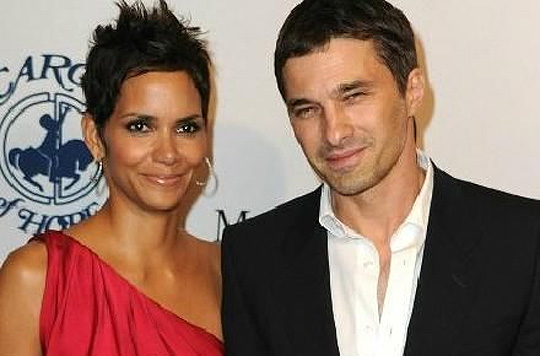 Right, so we're back in the right Celebaby track now, with the right day - today is Saturday, right?! (In case you have NO clue what I'm talking about, all of my days have been out of sync this week: I was convinced that Tuesday was Monday, and Wednesday Tuesday etc, so the Celebaby schedule has been a bit, how shall I say? Wonky, this week!).
Anyway, in 'breaking and exciting' news, Halle Berry has announced that she's expecting her second child later this year, and it's going to be a boy.
After her bitter parenting experiences with Nahla's, father, Gabriel Aubrey (phew, rarely have we seen such a public battle of hatred and squabbling over a child. Except maybe with Jordan and Peter Andre!) I really hope things go a lot better this time around with Oliver Martinez.
They've been together for a while now, but he really doesn't seem the calm 'go-the-distance' type to me.  He and Gabriel had a HUGE fight last year - proper fisticuffs, resulting in charges of assault and speculation that death threats were issued; nice!
Apparently, Nahla was hoping for a little sister...
Every night we pray to God, and she's so sweet. She says, "God, please bring me a bunk bed and a baby sister." And I say, "I can do one of those things, I know for sure! The other one we have to keep praying on." What do you say to her when she wants that and can't understand why God's taking so long, you know?
Ahhh, the innocence and naiivity of the young, cute!
Oh, one more thing: names! With a girly called Nahla, please let's hope the Lion King theme doesn't continue with the young chap being called 'Simba'.  Well, you never know!