Celebaby: Baby Huq And Baby Snooki Debuts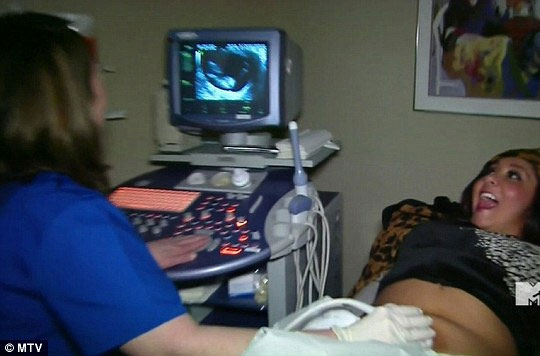 Some celebrity babies sneak in under the radar, like Connie Huq's baby son, Covey, who was born on March 23 - did I completely MISS that announcement?  Or did Connie and her husband, Charlie Brooker (I still can't quite my head around sweet and lovely Connie, being married to the snearingly, caustic and very funny with it, journalist and radio presenter!) just decide not to make a HUGE fuss about it?
Either way, this is the first time Covey's been seen out in public, by the press at least, and from the brief glimpse of him in the pictures, he's looks a cute little lad and more than happy to snooze away in his stroller in the sunshine.
Snooki, of whatever that reality TV programme is called that she's part of - Jersey Shore (I looked it up), on the other hand is clearly not going to keep her pregnancy, birth and home life under the radar.
Apparently a spin-off show is being recorded (because there just aren't ENOUGH reality shows on TV already!) and screen shots of one of the episodes shows her undergoing the ultrasound scan in which it is revealed she's expecting a little boy.
Snooki has previously said she thought she was having a little girl, "Everyone said I was going to have a boy, and they were right! 'I thought it was going to be a girl. I was hoping it would be, because all girls want girls. It's still my baby, no matter what. I'm excited either way."
Names are already being laid on the table for the little lad, who's due in September - Lorenzo or Jionni Jr are just a couple of possibilities being tossed around.