Celebaby: A Baby Girl For Jack Osbourne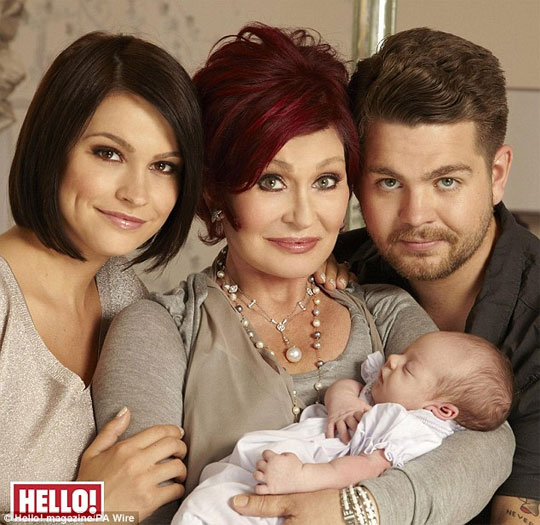 Celebrity babies are like buses, it seems; we wait for a-g-e-s for some new arrivals and then two come along at the same time.
Jack Osbourne and his fiancee, Lisa Stelly, have welcomed a daughter into the world - they've named her Pearl.  I don't know why, but some celeb' pregnancies seem to fly by and others go so slowly you start to wonder whether you missed the birth announcement!  Jack and Lisa's was one of the latter, for me at least.
I remember Sharon Osbourne telling how she was really looking forward to be a grandmother, looking forward to enjoying all the nice bits, not having to be the disciplinarian and handing her grandchild back when it was time for them to go home.
Then we heard practically nothing; Pearl was actually born two weeks ago on 24 April weighing 8lb 6oz and Hello! magazine appear to be heavily involved with the release of news and pictures - her arrival was announced by the mag' on Twitter and her first public pictures are the ones that grace their cover.
Jack's utterly in love with his new daughter, "People say when you have a kid it's like instant love, but unless you've experienced it, it's impossible to comprehend. The moment I saw her I felt more love than I'd ever felt for anything.  It was the weirdest, most overwhelming thing."
Sharon has taken to Twitter too, to share her granddaughter joy, "Today I witnessed my first grandchild being born, life changing experience. She is an angel."
Congrats to all the family!