Celebaby: Baby Beyonce Born?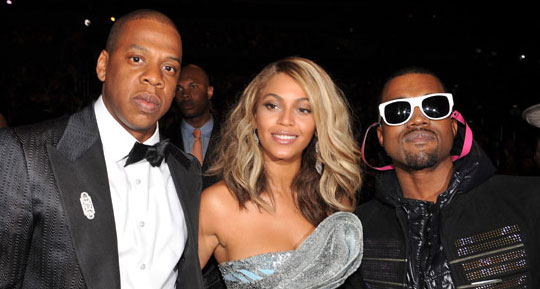 The press and rumour writers have been going crazy since yesterday trying to figure out whether, and be the first to tell that, Beyonce has given birth to her baby daughter.
The rumours have even gone so far as to suggest that the new arrival has been named Tiana May which I think is quite pretty, although having read some internet comments on various sites I seem to be in the minority.
Eagle-eyed journos and 'togs, armed with cameras, noticed that close family members of Beyonce had arrived in New York and that the singer herself hadn't been straying far from the city much.
It's been a strange celeb' pregnancy to follow - first there were years of pregnancy rumours, then the categorical denial from both Beyonce and Jay Z (which was out of character for them both as they hardly ever confirm or deny anything to do with their private lives), followed a month or so later by the announcement at the MTV Music Awards.
Next came the fake preggars belly claims - I rather enjoyed that and has to go down as being my favourite crazy Celebaby story of the year, along with the Justin Bieber paternity claim - and now we have the early birth rumours.
You see, a due date has never actually been mentioned; numbers were crunched, best guestimates were made and February seemed the most likely month for the Beyonce baby arrival.
You can guarantee that an earlier appearance (if that is actually the case) is going to trigger all sorts of outlandish theories: the surrogate went into labour early, the aliens dropping the baby off got their inter-galactic time zones confused and rocked up a few weeks ahead of schedule, that sort of thing.
So whether there is a baby Beyonce on the planet or not, we'll just have to wait and see - as yet, there's been no official news.