Celebaby: Take That Babies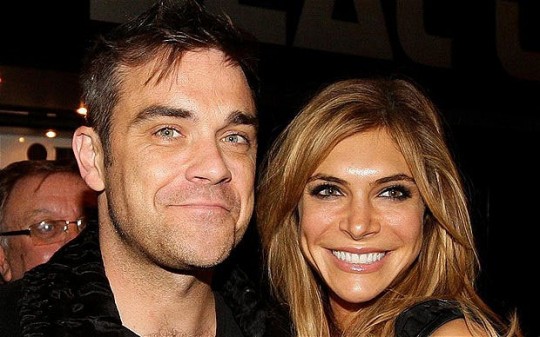 We've got another two bumps to add to the list for 2012 and both of them happen to belong to Take That band members.  Robbie Williams and his wife, Ayda Field, are expecting their first child together and Gary Barlow and wife, Dawn, are also expecting.
Robbie posted an announcement on his website which promptly crashed when thousands of fans went to read it.  It said...
Hey friendlies, I've been keeping a secret from you all. Me and Ayda are going to be a Mummy and Daddy this year!!!!!!!!

We had sex! It works!


We've seen scans and cried... looked at babies in commercials and teared up... the nursery is already planned.


Basically I'm in love with a little person growing in mummy's belly... and can't wait to be a daddy. Crying now.


Much love, much joy. Roberto, Mum and Little Bump. xxx
Robbie and Ayda don't appear to be planning to move back to the UK anytime soon and have, apparently, been seen looking around the mansion that Michael Jackson died in, which is currently on the market for a cool £15 million.
Robbie also said, a few years ago, that he wouldn't have any problem bringing up any children he had in the United States...
"I am English through and through, but I can put up with American accents with our kids when they come. It'll be something I get my head round."
I must confess to having been a bit of a Robbie fan in the past - I particularly like his Swing When You're Winning big band album - and it's rather nice to see him settled and far less 'troubled' than in the past.