Celebaby: Another Boy For Stacey Solomon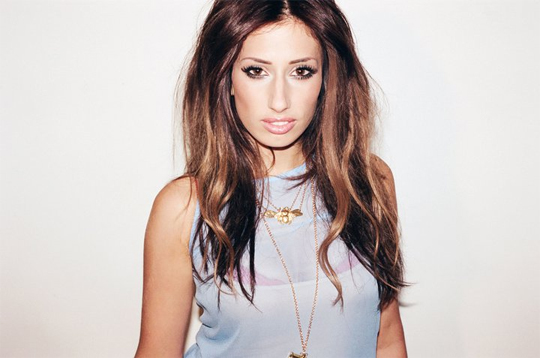 We wait for ages for some celebrity babies to put in an appearance and then three of them turn up in one month - Jessica Simpson's daughter, Maxwell (still can't believe she's been named that!), and Jack Osbourne's daughter, Pearl.  Now we have Stacey Solomon's new son to add to the list too.
He arrived on 5 May and his arrival in the world was announced on Twitter by...Max Clifford!  He's Stacey's representative and there's just something about that man that makes me want to run at a hundred million miles in the opposite direction of him - I maybe doing him a disservice but the words 'liar' and 'scumbag' always spring to mind.
Anyway, back to the baby news.  Stacey is already mum to four-year-old Zachary and has named her new son, Leighton.
What do we think of that?  At least it's a boys name and has been given to a BOY (Jessica Simpson!) but I have a rather horrible feeling it's going to get shortened to 'lay' which, in my opinion, just sounds naff.
Back in March Stacey was caught smoking cigarettes 'out the back' which triggered a whole lot of controversy in the media but it would seem, at least from the outside and in the immediate term, that Leighton is non the worse for being subjected to cigarette smoke.
It still makes me cross to think about it, it's just irresponsible and selfish and whilst it's all blown over as quickly as her cigarette smoke blew away, I sincerely hope there won't be any repercussions arising from it that surface later on.
All of that said, I'm thrilled for the family and wish nothing but a happy future for them all.