Summer Sale Thousands Of Items Less Than Half Price @ La Redoute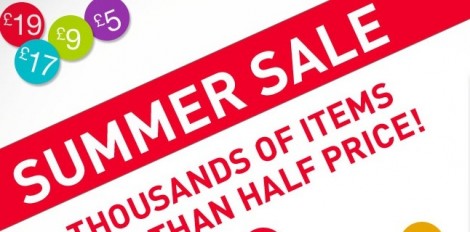 La Redoute is in the throes of its summer sale with thousands of items reduced to less than half their original prices. You will find some spectacular bargains in the sale that covers dads, mums, and kids of all ages. This is a great chance to snap up some summer essentials for this year and next year.
The La Redoute sale has been very nicely designed, I must say. You don't have to spend hours poking through a bunch of items before you find the price range you want or can afford, instead you can immediately choose your price range and then search for things in that area.
The ranges are broken down into £10-£20, £20-£30, £30-£40 and so forth, or you can just search under the type of clothing i.e. mens or womens or homeware. I found some lovely summer tops for £3 and dresses for under £10, as well as skirts and shoes.
If you're planning a summer holiday, snap these up and wear them with glee.