By Carla Cuddle Me Pillow £19.99 @ Precious Little One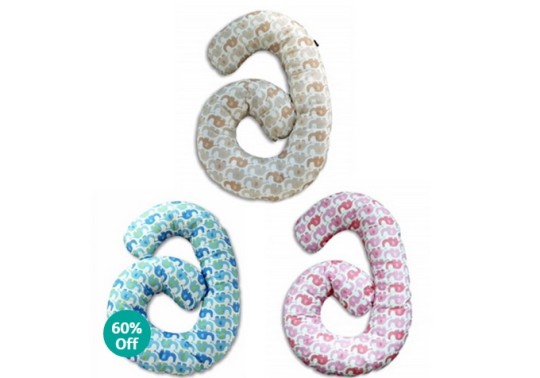 Bounty are selling the By Carla Cuddle Me Pillow for £19.99 if you use the code below. (If you prefer the Silver Bloom* style, it's £19.95 at Precious Little Ones) In general, you'll pay upwards of £30 for these, although the RRP is listed as £49.99.
Click here for 3 stylels of Cuddle Me Pillow from Precious Little One*
Discount: 60%
Expires: 22 September 2014
Promo Code: CCM22
I had a By Carla nursing and pregnancy pillow with my youngest, and while I've gotten rid of pretty much everything else maternity related, I still have and use my hand print pillow. I love it, and it's the best thing ever for a good night's sleep - and also really convenient for cosleeping with a toddler, (my opinion, not Bounty/By Carla's.)
This cozy cuddle pillow provides versatile full body support. The wrap around pillow can be used in various positions to provide support for your bump, back and knees.
If it's anywhere as good as it's predecessor, it's well worth it!
Have a look at our voucher section for this and other Precious Little One promo codes as they come available.
Thanks to Emma on PlayPennies' Facebook page!