Totum Winnie The Pooh Make Your Own Bracelets Kit £4.99 @ Play.com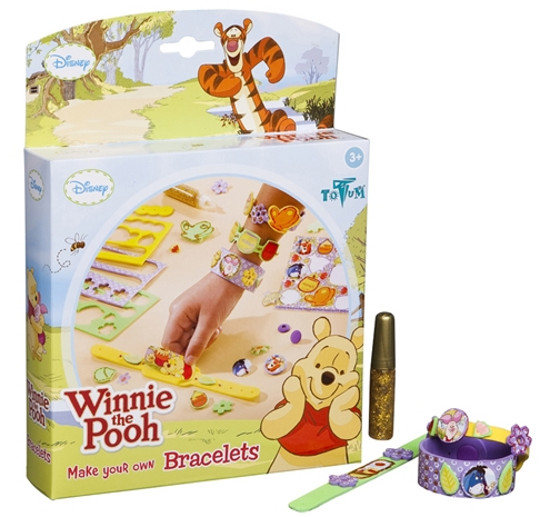 Get creative this holiday with a make your own bracelets kits from Winnie The Pooh, reduced from £7.49 to £4.99 and a perfect stocking filler.
Have some creative fun with the Winnie the Pooh bracelet making kit. They estimate that there's enough in the kit to keep li and craft ttlies busy for around two hours of creative play. There's an 'inspirational and inspiring range of arts and crafts kits'. The colourful and fun artistic range will challenge your child to create useful and beautiful objects, all the while developing fine motor skills and co-ordination.
Children can use the shapes and character images to stick to the colourful bracelets, and glitter glue is provided for added glamour.
The kit is suitable from 3 years of age due to small parts.