Star Wars Prequel Trilogy £11.99 @ Bee.com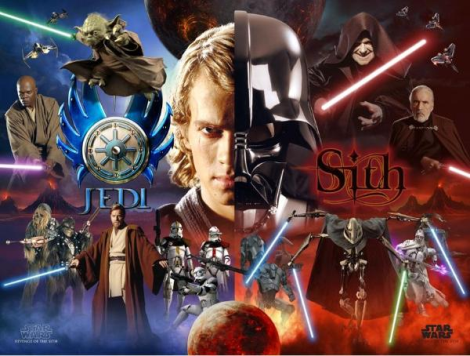 Remember how excited we all were when George Lucas announced the release of three more Star Wars movies? Remember how disappointed we all were? Well, even if you're a die-hard fan of the original three, kids love these movies and £11.99 is a great price for all three from Bee.com.
The prequel series follows the rise of Anakin Skywalker until he turns into the very nasty (Noooooo!) Darth Vader. The series is alright. I enjoyed the action, the special effects and the fun of it all, myself. But then, even as a massive fan, I wasn't that precious about the Star Wars universe and didn't mind Jar Jar Binks that much.
On the other hand, Anakin's turn from good to bad is just ridiculous really, and that is what killed the ending of the final movie for me. Still, no matter what your feelings on the subject, this is a collection completer and is a really low price for all three movies. It also comes with free delivery.
Thanks to poopscoop at HUKD!